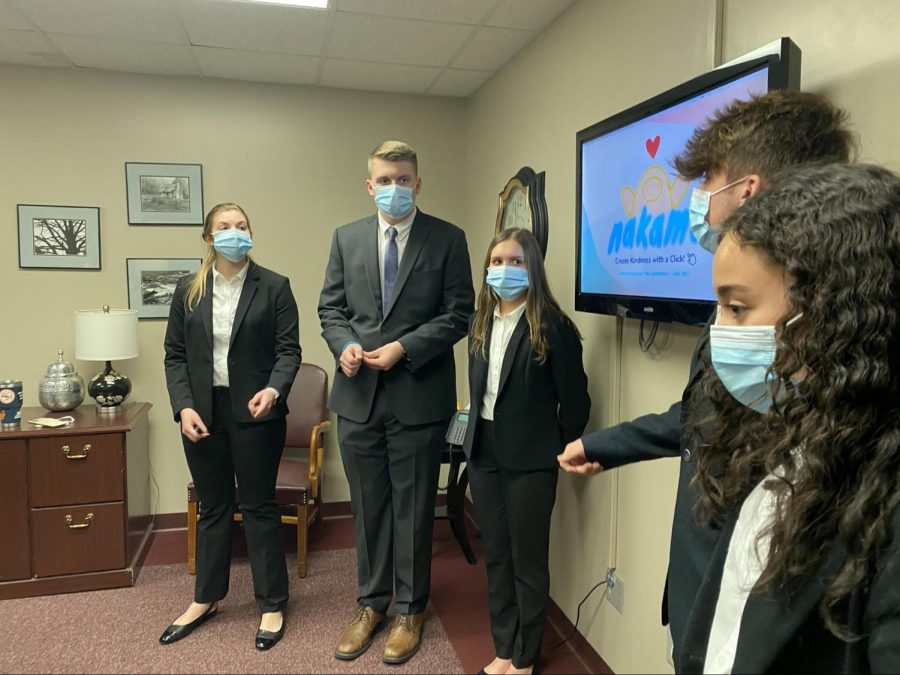 Virtual Enterprise gears up for state competition after successful regional pitch – The Bark
[ad_1]
Bearden's virtual company, showcasing its Nakama video game, last week won the East Tennessee Regional Business Plan Competition with a successful pitch.
Prior to this competition, Virtual Enterprise prepared itself by continuous practice of its presentation.
"The most important thing we have done to prepare for… competition is practice, practice, practice," said CEO Constance Paris. "We practiced in front of Ms. (Lee Ann) Wright's speech therapy class, in front of several business professors, in front of our peers and in front of the mirror to be as prepared as possible."
Students are now preparing for Thursday's state competition, where they can qualify for nationals.
Last week's competition was a success, but it was not without challenges.
"First of all, with the Covid guidelines, we were faced with the possibility that a team member would be quarantined, which would remove them from the competition," said Emma Mañalac, website designer for company and social media manager. "Second, due to VE's programming, our competition was repeatedly pushed back, delaying our presentation and slightly disorienting our plans. "
Junior Kaili Ajamie added, "One hurdle we faced was that sometimes when we had to change our PowerPoint slides, it didn't change due to internet issues. We were hoping that during the presentation it wouldn't cut off during the competition, but it all worked out in the end.
Even with these challenges, this year's virtual enterprise stands out from other virtual enterprise companies across the country in this competition because of their tangible product rather than being purely hypothetical.
"We differentiate ourselves considerably because most companies only create an imaginary product, as VEI limits the way product distribution is carried out," said Mañalac. "However, we were able to work around these limitations with a video game that consumers can actually play after purchase."
Another contribution to their success in this competition is the talent and opportunities of the students at Bearden.
"Bearden has various graphic design, coding, and business courses that separate us from other schools that don't have these advanced programs," Paris said. "With talented computer programmers, graphic designers and brilliant business minds, Nakama is the product of talented students with incredible opportunities to expand our skills."
[ad_2]