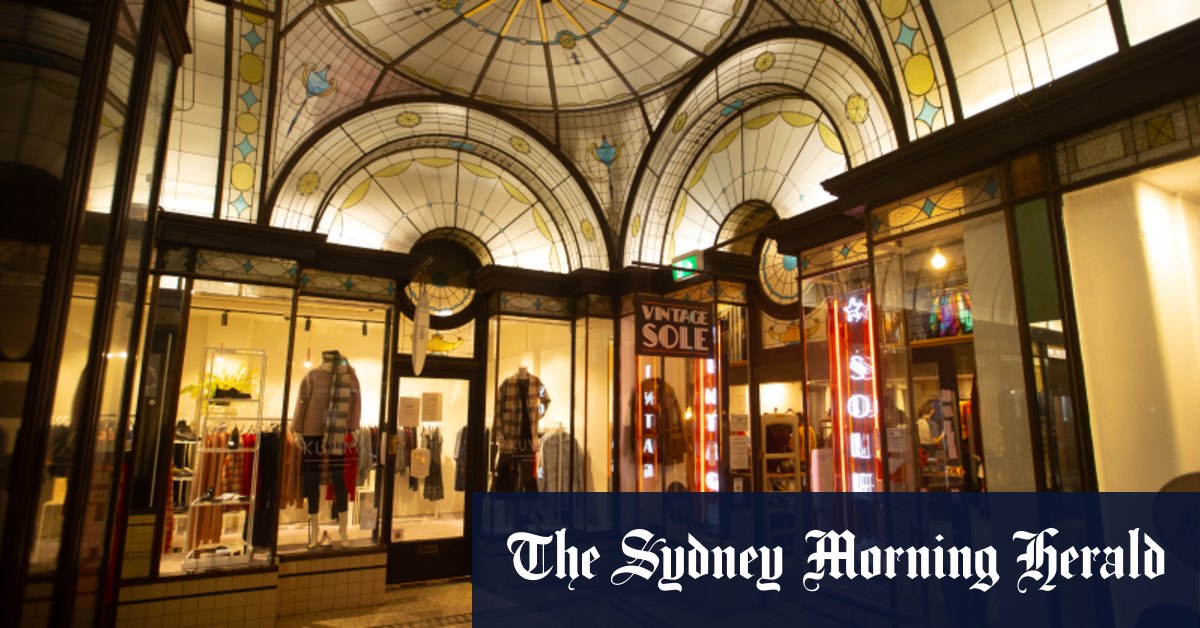 Vertical artists' village to be sold for $80 million in social enterprise deal
Its location next to the new Town Hall station, under construction as part of the $11 billion Metro Rail project, makes it an attractive long-term investment proposition. "We can't wait to be a part of it," he said.
Loading
"We are working with various stakeholders to finalize a long-term lease agreement with the Nicholas Building Tenants' Association to protect the interests of the artists currently occupying the building," Wain said.
"This is a great example of private capital partnering with social enterprise to deliver an outcome that meets the goals of all stakeholders."
Forza said it would also fund an upgrade to the building's heritage fabric.
On the ground floor is the architecturally significant cathedral arcade. It features a distinctive historic mailbox in one wall, prominent barrel-vaulted ceilings, patterned tiled flooring, and retail spaces.
The transaction was overseen by agents from Gorman Allard Shelton, who have managed the building and its eclectic tenants for years, and Colliers International.
"The agreement represents an exceptional achievement for the building and respects the long-term legacy of the occupants," said Joseph Walton of Allard.
Artist Dario Vacirca, who heads the building's tenants association, said its occupants had hoped to set up a foundation to make the tower a "creative space in perpetuity".
However, the arrangement with Forza was "actually a pretty good model if the numbers work".
"We have cultural capital, not financial capital. We are trying to convert that into funding to make it possible," Vacirca said. "We have good collaborative conversations."
The four Toorak family groups – they include surnames like Davis, Smorgon, Cohen, Price, Silverstein and Samuel – who are set to sell the building, have owned it since 1973.
The Business Briefing newsletter features top stories, exclusive coverage and expert opinion. Sign up to get it every weekday morning.