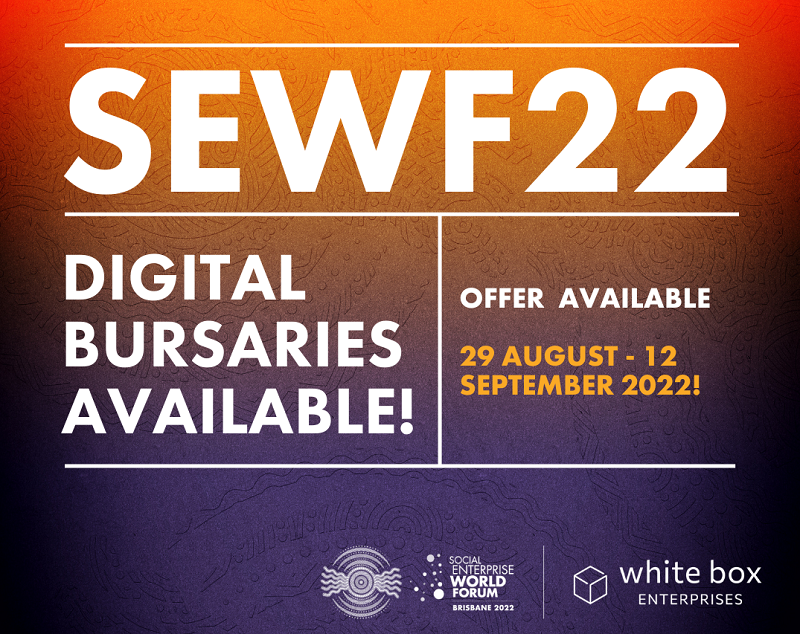 Social Enterprise Global Forum (SEWF) 2022 for Social Entrepreneurs (Digital Scholarships Available)
Deadline: September 12, 2022
Applications are open for the Social Enterprise Global Forum (SEWF) 2022. The Social Enterprise Global Forum (SEWF) is the flagship event for the global social enterprise community, providing space for people, decision makers, purpose-driven philanthropists, intermediaries and entrepreneurs. connect, learn and be inspired.
This year, SEWF22 will be a hybrid event taking place online and in person in Brisbane, Australia. The event will feature over 1,500 attendees, over 100 speakers and 55 sessions, making it the largest gathering of motivated local and international changemakers in 2022.
Here's what you can expect:
2022 Themes: Indigenous Social Enterprise, Climate Solutions, Excellence and Failure, Unusual Suspects, Policies and Systems
Inspirational keynotes, panels and fireside chats showcasing big ideas and untold stories
Masterclasses led by experts around topics such as impact measurement, financing and investing
In-person and online networking opportunities
Eligibility
To be eligible, you must reside outside Australia;
Fellowships are only available to social entrepreneurs under the age of 30 and young people interested in social enterprise;
Be from a low-income, lower-middle-income, or conflict-affected country. The countries in this category were defined by the World Bank Atlas in June 2022. The qualification criterion is the participant's usual business address. Registrations will be checked and if the address of the participant does not correspond to the category selected, the ticket will be cancelled.
Application
The second round of Digital Pass scholarship applications is open from August 29 to September 12, 2022. Each Digital Pass scholarship recipient will receive a SEWF22 Digital Pass ticket to virtually attend the event.
Click here to apply
For more information, visit SEWF22.