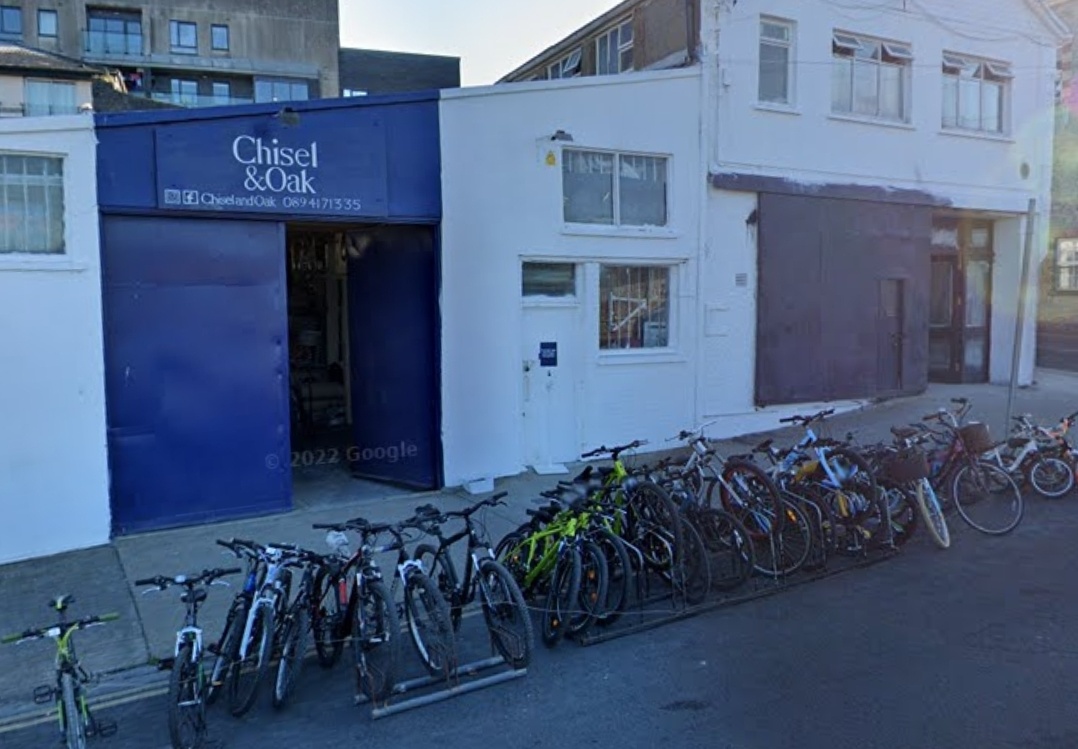 Social enterprise gives people tools to shape their own future
by Bernie English
[email protected]
TO ANY PASSANT, the premises of Chisel and Oak on O'Curry Street in the city almost look like a locked garage. But, behind the unassuming exterior, there's a world of good work and social support.
The non-profit venture was conceived by Derrick Amrein, a Limerick man involved in social enterprise who wanted to provide an opportunity for young people struggling to find their way in the world.
Four years ago Derrick read an academic paper on deprivation and youth unemployment and was disturbed to learn that eight of the most deprived areas in this respect were in Limerick and had been for years.
Sign up for the Limerick Post weekly newsletter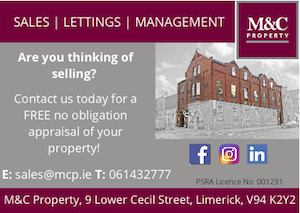 "I could see the need to provide training that would lead to real employment and speaking with people involved in the Men's Sheds, Chisel and Oak movement was created," he told the Limerick Post.
The program recruited 12 young people, selected through interviews with applicants who came mostly through Men's Sheds and Enterprise Limerick.
All apprentices are trained in carpentry and upholstery skills to VTCT level 4 and one has already completed the bespoke A level course in furniture design through the Galway Mayo Institute of Technology .
Apprentices are trained by cabinetmaking teachers, upholsterers and retired professional carpenters, all of whom volunteer their time.
Apprentices also learn to repair and recycle bicycles, which are then resold.
But that's just one aspect of the good work happening quietly behind those doors.
"When the Ukrainian war broke out, Father Seamus Enright of the Redemptorists got in touch and asked that we could help pack boxes and load pallets with supplies being sent to Ukraine. We packed 127 pallets," Derrick explained.
But the needs of Ukrainians arriving with nothing were as great as the need for supplies there and when asked if it would be possible to set up a hub at the Chisel and Oak premises, Derrick and his team got stuck.
They have set up a "zero cost" store providing clothing, toiletries and other necessities to refugees arriving here. The Limerick Youth Service provides traditional Ukrainian bread to give arrivals a taste of home.
"But people need more, they needed to be able to talk about their experience and they needed other kinds of support and help. Some of the people who are coming in now are the poorest, who came out later and they may have been traveling in large numbers in cramped vans for days and they travel for weeks.They are crippled when they arrive.
Derrick's associate Edel Ryan, a massage therapy specialist, is setting up a new headquarters for her business in a space near Chisel and Oak and when she heard about the physical issues faced by refugees who arrive, she and her staff members have taken to offering free massages and exercises.
The hub, still under construction and requiring major work, already offers the free shop, Tai' Chi lessons and magic shows for children on weekends.
Derrick said the hub is growing and they are raising funds to do so. They get the support of Duncan and Derek Stuart of Eco Eye fame to install geothermal heating, which will then make them the first commercial venture in Limerick to use a completely renewable heat source.
"Ukrainians who come here are lovely and one thing we noticed about them is that they all want to work.
"Most of them speak very good English and we put them in contact with employers in the hospitality industry, in particular, because this sector has difficulty recruiting. A good number have already started working," Derrick said.
Anyone wishing to contact Derrick and Chisel and Oak to offer donations of goods, purchase goods or obtain more information about apprenticeships or hiring staff should email them at [email protected]