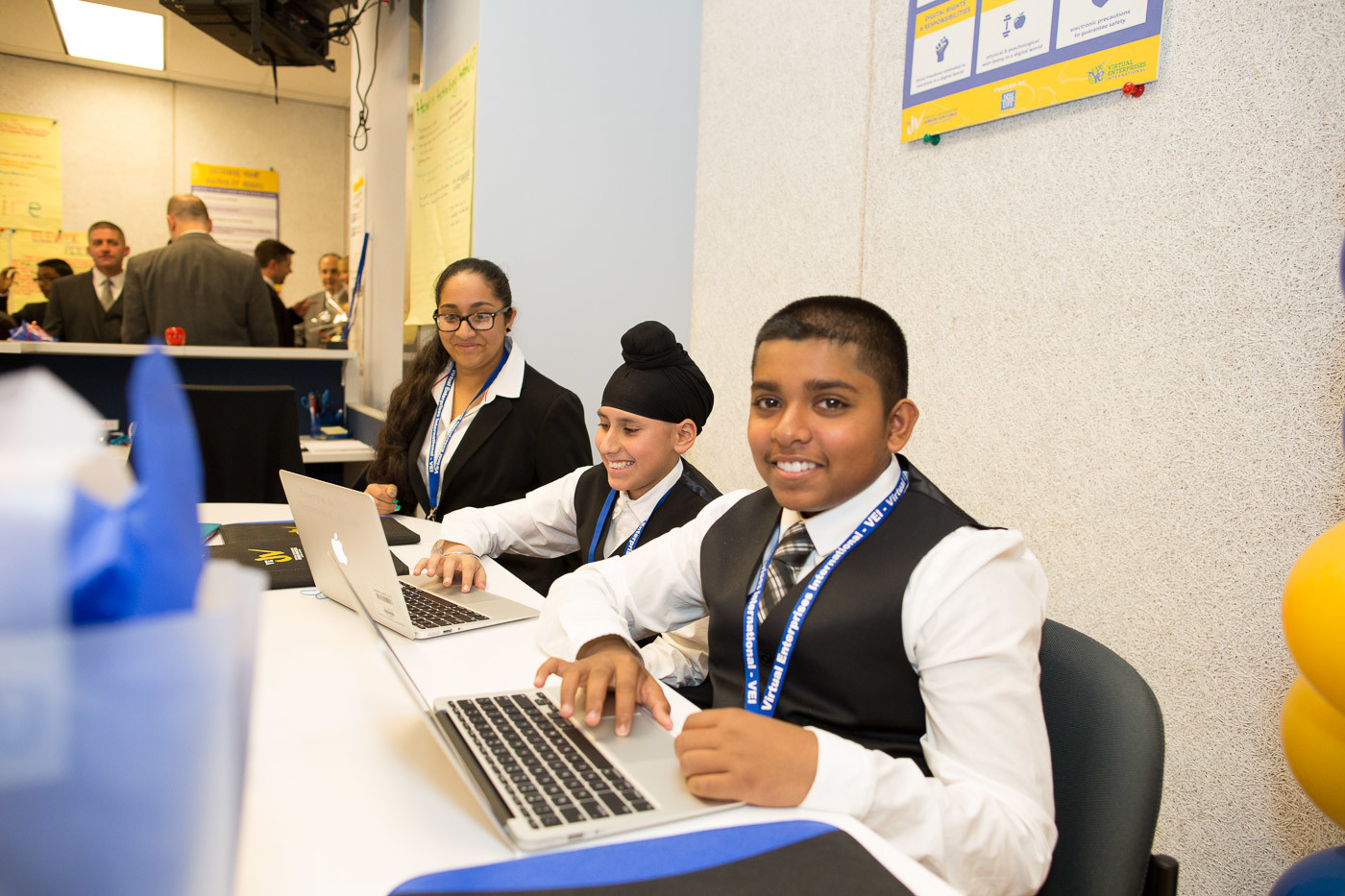 Memorial to Offer Virtual Enterprise Course | Herald Community Newspapers
Teachers at Valley Stream Memorial Junior High School plan to start offering a virtual business course for seventh-graders next year and will expand the program to eighth-graders the following year.
"I am really excited about this program," said manager Brett Strauss.
As part of the program, seventh graders would use computer programs such as Microsoft Excel and graphic design programs to start their own businesses. The class ends with a business pitch competition.
"They will become proficient in computer applications in context," said Long Island regional manager Ellen Palazzo.
During the summer after seventh year, students could attend a corporate leadership camp, which could include visiting company offices and hearing from network and industry professionals. In eighth year, students could continue their involvement in the program by learning how to start and run businesses that would compete with other student-run businesses in a virtual micro-economy.
"It's really a really great start to the business world," Strauss said, adding that the program would give students more business experience before entering the Future Business Leaders of America club in high school.
He also said that as the program grows, he would consider offering more elective courses for students with a business interest, such as Spanish courses with a focus on business terminology.
"What we're looking to do is really create a business magnet program in college," Strauss said.
Then, once the curriculum was established at Memorial, the Virtual Business Program would continue for students at Central High School, where they could compete with students from other Long Island high schools in a conference and exhibition. Regional Virtual Enterprises.
The Virtual Business Program began in high schools about 25 years ago, when officials from the New York City Department of Education visited businesses in Vienna, Austria. These officials then decided to create a program based on the European tradition of learning, according to the Virtual Enterprise website.
The college program began in 2015, after the high school course gained popularity. At the time, New York City Schools Chancellor Carmen Fariña told Virtual Enterprise Executive Director Iris Blanc that "it's wonderful, but unfortunately we have students who don't reach not the ninth grade, "Palazzo said.
Last September, Junior Ventures launched pilot programs at a few schools in New York City, Broward County, Florida, and Los Angeles, California. Today, the Virtual Enterprise program is taught in 500 high and post-secondary schools across the country and serves more than 12,000 students per year, according to the company's website.
At Valley Stream, course funding was approved in the Central High School District's 2018-19 budget of $ 117.1 million. For more information about the course, visit https://veinternational.org/.