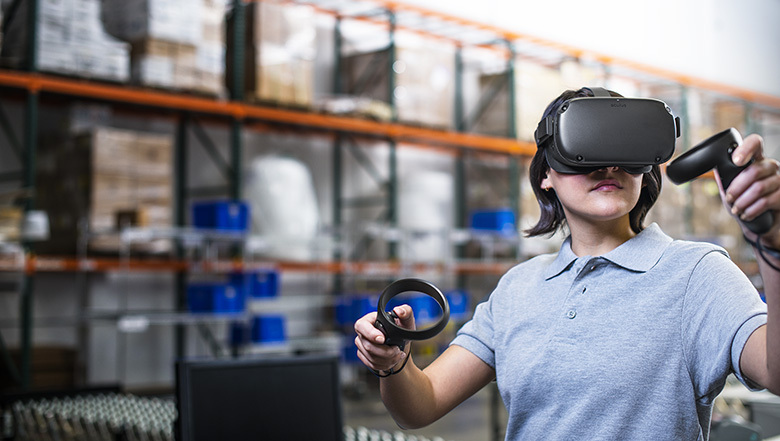 Immerse Virtual Enterprise Platform Now Integrates with Oculus Quest for Employee Virtual Reality Training Data Capture
In Virtual reality news
June 16, 2020 – Immerse, a provider of virtual reality (VR) software for businesses, announced that its Virtual Business Platform (VEP) now integrates with the Oculus Quest and other standalone devices, allowing businesses to track and capture employee training data.
Justin Parry, Founder and COO of Immerse, said: "Combining our enterprise technology with cost-effective wearable headsets such as the Quest will enable more companies to provide virtual reality training to their employees. employees. "
Immerse's open VR platform helps companies create, adapt and deploy VR training to maximize employee performance. Today's announcement means that the company's platform is now capable of working with the Oculus Quest standalone virtual reality system, with integration that allows businesses to track all Quest users and content.
Employees can now open the Immerse VR app on a device, enter a PIN, and then start a training program. As training is completed, detailed data is generated that can be recorded in a central store and sent to a company's learning management system. VR training sessions can also be broadcast via a browser to other users.
Parry explained, "Integration with Immerse allows Oculus Quest experiences – and all user data generated from a session – to be directly connected to existing business systems. It provides secure user access and standardized methods to extract data from all Quest applications.
He added: "Unconnected headsets are changing the landscape of virtual reality. This is an important time for enterprise virtual reality, and we are excited to bring this exciting integration to the market.
Image credit: Facebook