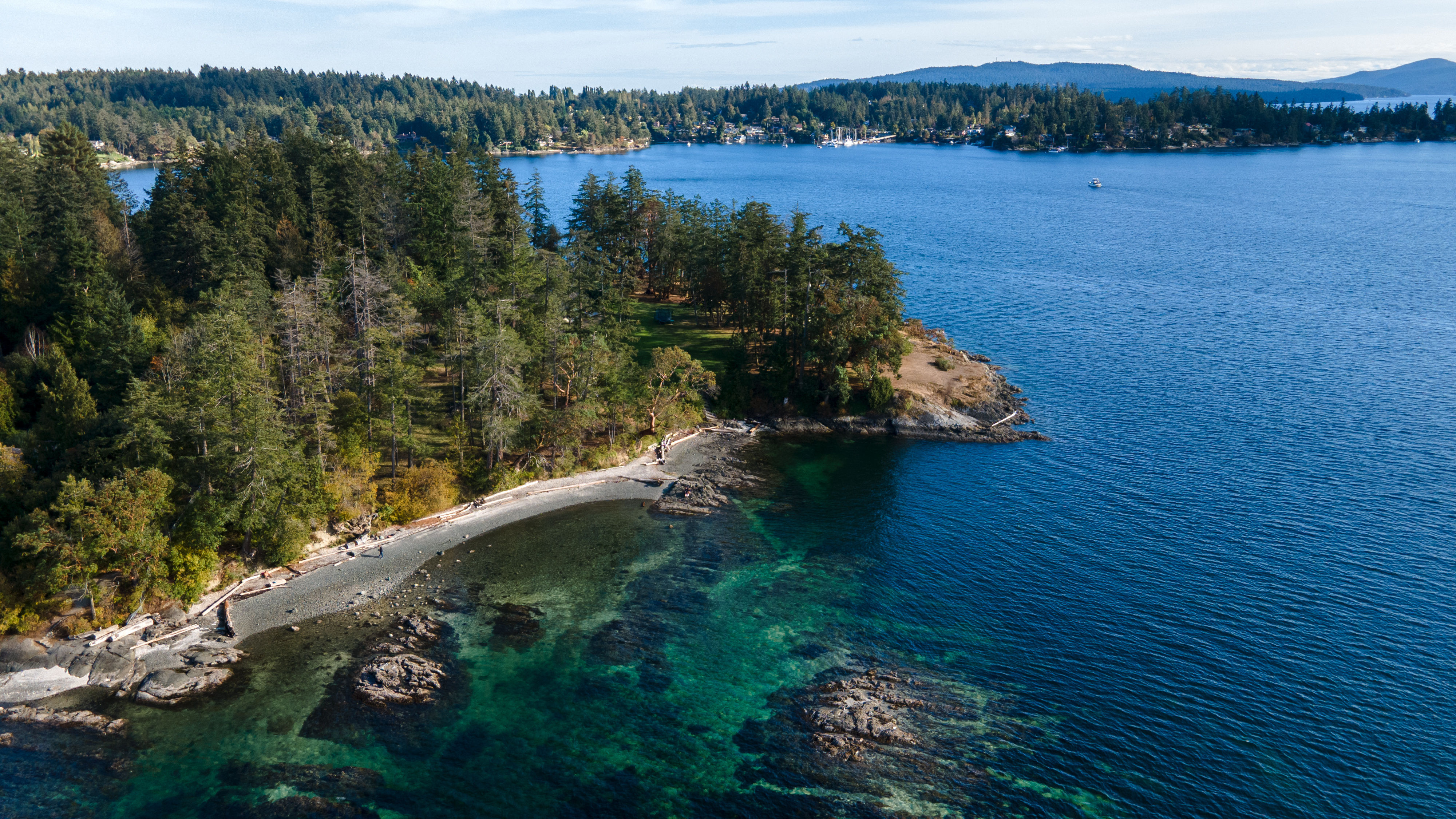 From DMO to social enterprise – a next step in sustainable tourism?
Tourism is back on Vancouver Island, as evidenced by the fact that a 1,200-passenger Holland America cruise ship arrived in Victoria Harbor on April 9, the first cruise ship to arrive there in addition of 900 days.
And as summer approaches, the island is preparing to welcome millions of visitors – around 780,000 of those arriving on the more than 360 ships expected to arrive in port by early November.
Vancouver Island is big – slightly larger than Belgium – and before COVID, its tourism industry brought in around C$4 billion and employed more than 50,000 people in hotels, restaurants, tour operators and other suppliers.
But as visitors begin to return, the island's 60-year-old tourism organization, formerly known as Tourism Vancouver Island, is making a major change.
After operating for its first 50 years focused on promotions and marketing – with success measured in visitor numbers and spending – then moving about 10 years ago to prioritize management and planning destinations, the organization now operates as a social enterprise.
Vancouver Island's bold change reflects a shifting paradigm – managing and marketing tourism with the primary goal of having a positive social impact rather than focusing solely on economic indicators.
Jeremy Sampson – The Travel Foundation
The change brings a new name – 4VI – and a new mindset and strategy rooted in using its revenues to support four pillars of social responsibility: communities, businesses, culture and the environment.
"Travel is always a force for good, but we have to balance profitability and business with what's best for the environment, the communities and the residents who live here. It's about mitigate the impacts, but also improve the things that need our attention," says Anthony Everett, President and CEO of 4VI.
"I wouldn't have thought that way five years ago, otherwise I wouldn't have given it priority. Now, it is entirely our priority. We focus everything we do on finding that balance.
The organization announced the news on April 13 at the Vancouver Island Tourism Conference, when it also announced that it had signed the Glasgow Declaration on Climate Action in Tourism and that she would present a climate action plan for the island over the next year.
Travel Foundation CEO Jeremy Sampson was present at the event and said his 'jaw nearly hit the ground' at news of the organization's move to a social enterprise – the first such move for a DMO to his knowledge.
"The DMO model is in dire need of an overhaul as destinations grapple with the increasingly complex challenge of providing equitable benefits to locals while managing the impacts of tourism on communities," says Sampson.
Subscribe to our newsletter below
"Vancouver Island's bold change reflects a shifting paradigm – managing and marketing tourism with the primary goal of having a positive social impact rather than focusing solely on economic indicators. I am confident that 4VI will be a true beacon of systems innovation.
Everett says he knows this is just the first step in what will be a long transformation, but in nearly 40 years of working in tourism, he says he's never been more excited and enthusiastic.
One of the main priorities – the one that he says "keeps him up at night" – is finding money. 4VI is funded through contracts it has with local communities and government agencies – for example to provide consultancy, marketing, research and other services. For this year, Everett says the organization has a budget of C$6.5 million, including several multi-year contracts that give it a good foundation to build on.
As social enterprise activities pick up, Everett says he aims to invest about three-quarters of the organization's profits in social responsibility activities.
"Previously, our plans were focused on growth and profitability. Now the items we are tasked to deliver are all about stewardship of the destination," he says.
Early projects currently underway include an effort to clean up ocean debris and the creation of a responsible tourism institute. Also in the plans – discussions about the impact of all these cruise ships.
"It's definitely a pretty polarizing topic," says Everett. "What we want to be involved in are healthy discussions about what's best for communities, businesses and the planet."