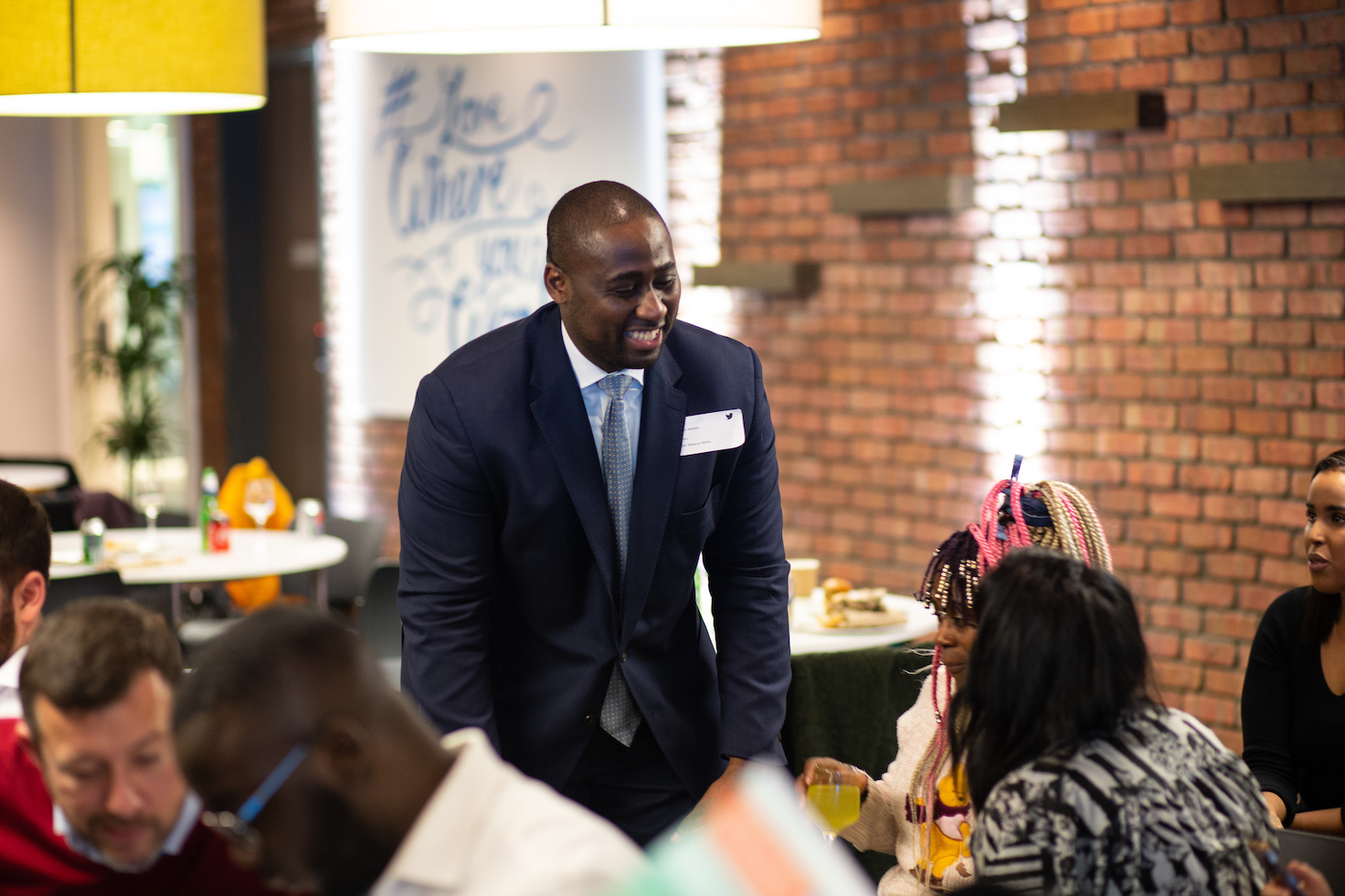 Five ways to incorporate diversity into your supply chain | The social enterprise magazine
In 2020, we have seen anti-racism rise to the top of the public agenda. For businesses, this meant it was high on the agenda for their staff, customers and partners. Companies were urgently looking for ways to act on diversity and inclusion. Many organizations have seen in their supply chains a huge opportunity to invest in more diverse communities and align their values ​​with a more inclusive marketplace.
They have also started to realize the economic benefit of diversifying their supply chains. The 2017 McGregor-Smith Review, Race in the workplacefor example, found that we could boost the UK economy by £24 billion by "fully representing BME [Black and Minority Ethnic] individuals in the labor market. Earlier in 2015, the McKinsey report, Why diversity is important, looked at data from 366 companies across a variety of industries in Canada, Latin America, the UK and the US. It found that companies with higher levels of racial and ethnic diversity were 35% more likely to have better financial returns than their competitors.
So how can a company integrate diversity into its supply chain? Here are my tips for success.
What do we mean by "diversified suppliers"?
A diverse supplier is defined as a supplier majority-owned (51% or more) by people who typically experience discrimination on the basis of certain protected characteristics such as gender, race, disability or sexual orientation.
1. Evaluate your starting point
An audit of your supply chain is a good place to start. First, gather data by sending out questionnaires to your current suppliers to understand the diversity of their ownership and workforce. This may require some upfront resources, but understanding where you are starting from can make setting goals and targets more effective and realistic. Consider integrating diversity issues into your supplier assessment and onboarding processes. Make sure your suppliers and sourcing team understand that supplier diversity is important to you. Requiring suppliers to have a diversity and inclusion policy is one way to achieve this. As part of the contract specifications, consider including requirements that all jobs created from the contract must be distributed fairly.
Communication is key as you are on your journey to diversifying your supply chain. Sharing lessons learned and the results of your efforts can be mutually beneficial: support and encourage companies in your supply chain to be more diverse, and learn together as you do so.
2. Define a vision and agree on goals
It is important that organizations fully commit to an agreed purpose and process. Specify what a diverse supply chain looks like for your organization and integrate it into its broader responsible business strategy.
You will need to decide which groups you want to involve and the impact you want to have for them. You might agree that your ideal supply chain employs more people from minority ethnic groups, but also that you want to increase opportunities for these people to take on leadership positions. To maintain consistency and authenticity, get feedback from all your stakeholders on this.
Clarify what a diverse supply chain looks like for your organization and integrate it into its broader responsible business strategy
A great example of setting and achieving goals is the small business development program created by the Metropolitan Transportation Authority (MTA) in the United States. They specified that they wanted to increase the number of minority and women-owned businesses in their supply chain and therefore created a program including technical assistance and learning that would make potential suppliers more competitive and familiar with the environment. MTA. Since the project's launch in 2010, 443 contracts, totaling more than $467 million, have been awarded to small businesses under this program.
Above: An event organized by Generation Success, a social enterprise that "advances social mobility by empowering young people of diversity to achieve their professional aspirations", as well as advice on diversity and inclusion for companies through its commercial arm. It was on the NatWest SE100 list of Top 100 Social Enterprises in 2019
3. Engage your employees and your network
Employers lose the true power of the supply chain if they simply make it transactional. Create a project that engages decision makers and empowers them to be part of the change needed. Accenture's Diverse Supplier Development Program, for example, connects Accenture executives with diverse suppliers to help them grow their business. This helps suppliers become more competitive and gives leaders the understanding to reduce barriers to business diversity throughout their supply chains.
Diversity really matters to your own workforce and that of your customers. In a survey commissioned by UPS and cited in Harvard Business Review, 52% of respondents said they want to work for a company that has a supplier diversity and inclusion program. It's important that people understand what you do so they can buy into it. Work with your marketing team to communicate this both internally and externally; present opportunities to participate in recruitment open days and employee onboarding.
4. Use intermediaries and support organizations
Not all organizations have the resources to do the hard work, so it's all about leveraging knowledge and expertise. Leverage the experience of others who understand the barriers and best practices.
The first hurdle many businesses face is finding and engaging suppliers. Partnering with membership and support organizations can give direct access to the specific groups you want to engage. For example, UPS has partnered with organizations such as the National LGBT Chamber of Commerce, Disability:IN (a disability inclusion resource), and the National Minority Supplier Development Council to reach a wider range of suppliers and better understand how to work with them.
Other organizations exist specifically to reduce barriers to procurement. Social procurement company Supply Change has identified that resource-poor small businesses often cannot go through cumbersome administrative processes to win contracts, such as bidding or integrating into procurement systems. Their solutions include digital platforms where buyers can see pre-verified suppliers. This means that suppliers only need to submit verification information once to gain access to multiple buyers.
Taking the first step is intimidating and can feel like a long time to get going, but doing nothing is no longer an option.
5. Learn and iterate
Starting somewhere is better than not starting at all. Taking the first step is daunting and can take a long time to get going, but doing nothing is no longer an option and sticking with the status quo does nothing for our economy.
Examine the data, identify where your efforts are working and what might need improvement. Create feedback loops with all your stakeholders to understand where things can be improved and what could be creating an obstacle in your current processes (such as resource-intensive documents, difficult-to-use software or unrealistic pre-contract requirements).
Orbit, a housing association based in the Midlands, England, commissioned Supply Change in 2017 to understand why there were so few social enterprises in its supply chain. As a result of the research, Orbit created a dynamic purchasing system for voluntary, charitable and social enterprise organizations only, to avoid vendors having to reapply for each individual contract opportunity. . This has enabled influential organizations to engage with Orbit and its procurement teams to source ethical goods and services in a compliant manner.
James Adeleke will discuss how diversity in supply chains can create greater impact at the Social Procurement Festival on March 23-24; pioneer post readers can use code PP22 to get 20% off tickets.
Header image: James Adeleke. Photos courtesy of Generation Success
Thanks for reading our stories. As an entrepreneur or investor yourself, you'll know that producing quality work doesn't come free. We rely on our subscribers to support our journalism – so if you think it's worth having an independent, specialist media platform that covers social enterprise stories, please consider subscribing. You will also buy social networks: pioneer post is a social enterprise itself, reinvesting all of our profits to help you do good business, better.