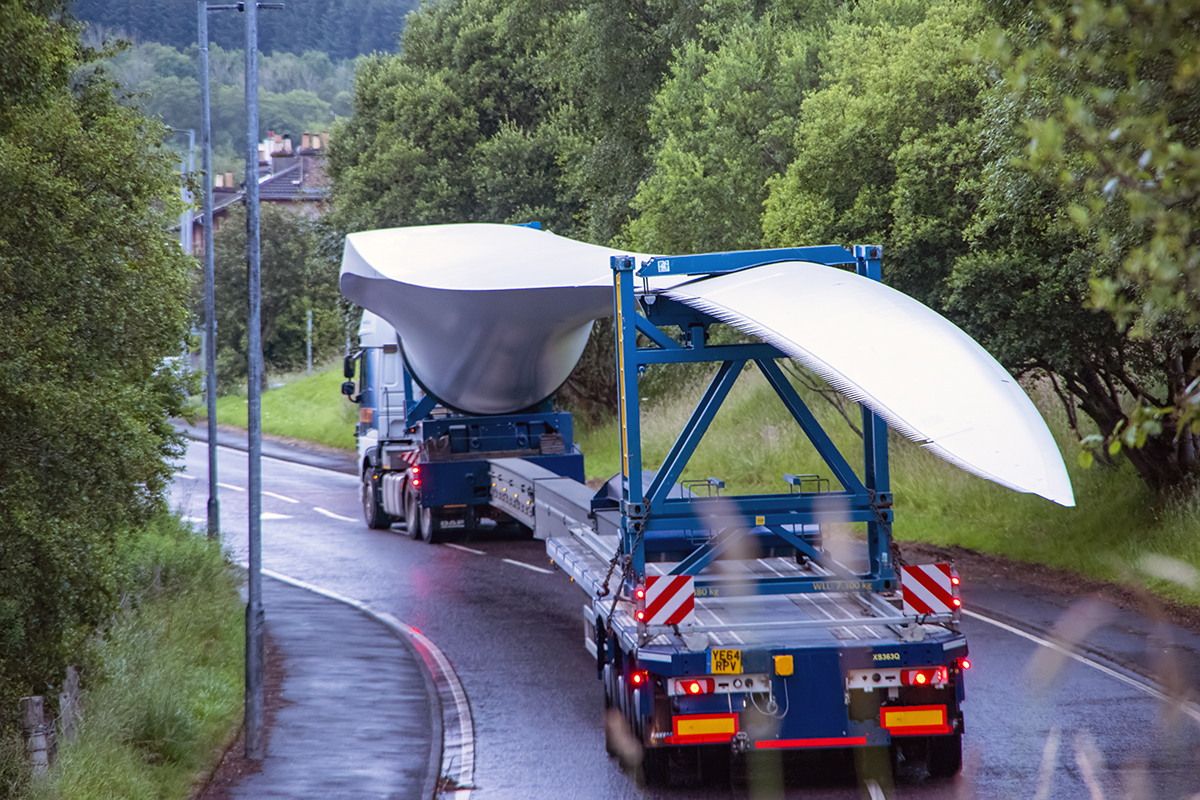 Clancy partners with social enterprise to support wind energy investments
CLANCY revealed that it was working with the Bravest Manufacturing Company (SBMC) of Scotland to support the transport of wind turbine blades and components in the South West of Scotland.
SBMC – which provides employment for veterans of the armed forces who are learning to live with a disability or injury or who are trying to adapt to civilian life after service – provides engineering, road sign manufacturing and construction services. 'impression.
The social enterprise has contracted Clancy Traffic Management to supply variable message signs (VMS) to support its work with wind energy client Vattenfall, which transports turbine components from the ports of Ayr and Glasgow to South Kyle Wind Farm.
With blades 64 meters long, these components are transported under escort and in convoy. The ability to quickly change road signs with Clancy's VMS service means the developer can keep local communities and other road users informed of any changes to the delivery schedule.
The partnership builds on Clancy's commitment to supporting members of the Armed Forces communities. The company received a Silver Award from the Armed Forces Covenant in 2021 for its support of veterans, reservists, spouses and volunteer cadets. Clancy guarantees to interview ex-military personnel with transferable skills and offers special leave policies for serving reservists.
Gary Moore, Associate Director at Clancy, explained: "Decarbonisation is becoming increasingly essential to improving UK energy security and significant work is needed over the next few years to expand and modernize our infrastructure. Materials for this infrastructure will all need to be transported in a way that minimizes safety risks and costs and Clancy is proud to supply the Variable Message Signs to help the Bravest Manufacturing Company of Scotland and its client do just that. .
"With the progress and successes we have seen in our commitment to the Armed Forces Compact over the past three years, we are thrilled to support SBMC and the social value the non-profit organization provides by Scotland. "
Robert Lappin, assistant manager of the Bravest Manufacturing Company of Scotland, added: "People who leave the armed forces, whether due to injury, disability or other personal or professional reasons, have a multitude of skills and transferable qualities. As the construction and manufacturing sectors – and many others – struggle with skills shortages, the quality of our work shows why it is so important to recruit from a diverse talent pool and to invest in these talents – unlocking an often overlooked, yet experienced and valuable part of the workforce. We are thrilled to work with Clancy, an organization that shares this belief and commitment to the veteran community.