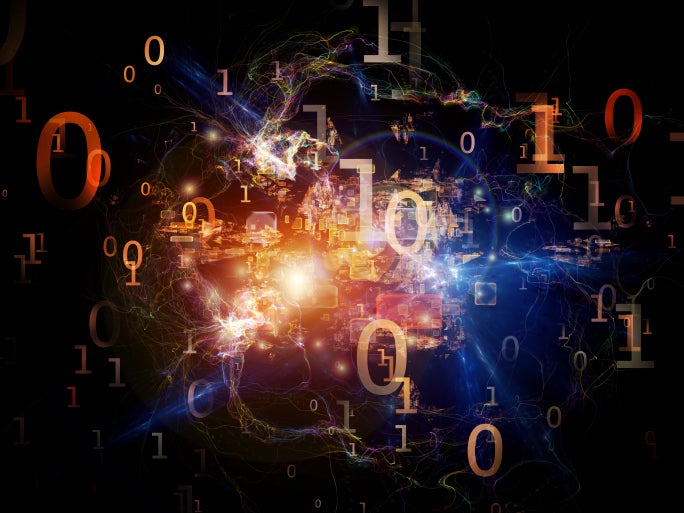 Cisco's Hierarchy of Needs for the Digital Enterprise
The European edition of Cisco Live took place this week in Berlin, which is an appropriate location given the amount of innovation happening in this city right now. If you ever find yourself in Berlin, be sure to visit Cisco's Open Berlin Innovation Center, where inventive start-ups create and present solutions based on Cisco technology.
Innovation and digital transformation are linked like Kirk and Spock. You cannot have one without the other. At this week's event, Ruba Borno, vice president of growth initiatives at Cisco and chief of staff in the CEO's office, delivered her first-ever speech to a Cisco Live audience. Unsurprisingly, she focused on digital transformation. However, unlike many keynotes I've seen, Borno didn't just talk about digitizing at a high level. Instead, it was more prescriptive and gave the public a guide on how to go about making the transition to a digital business.
To get his point across, Borno compared the journey to digital through Maslow's Hierarchy of Needs. If you are not familiar with the theory, Abraham Maslow observed human behavior and hypothesized that you cannot grow up as a human without having certain basic needs. As the diagram shows, at the most basic level, humans need such physiological things as oxygen, food, water, and sex. Once this is achieved, we must feel safe and so on.
Cisco Layer 1 of Hierarchy of Requirements: Digital Defense
Borno painted a similar picture of digital transformation, where IT teams need to meet some basic requirements before they embark on the digital path. The first layer of the Cisco hierarchy is "The Best Digital Defense". In other words, you can't start the digital journey without having the right security in place to protect the business and its customers.
The world of security is evolving and it is no longer enough to have a bunch of cutting-edge point products installed within the company's perimeter. Cisco has continuously improved its security portfolio and now offers products capable of securing the edge, data center, branch office, cloud, users, IoT endpoints and anywhere else. The basis of security is a necessity in today's world where breaches can cost millions and scare away customers.
Layer 2 of Cisco's Hierarchy of Needs: Automation
The second level is "Let the machines run the machines". This takes a lot of trust from Cisco customers, as most engineers are uncomfortable with the idea of ​​a network that configures itself. Plus, manual setup methods have been in use for years, and as the old saying goes, "if it ain't broke, don't fix it".
The point is that the operation of the network is "suspended" today. Digital organizations need to change quickly, and the only way IT can keep pace is to automate. In addition, for the network engineer, it is essential to consider developing new skills, such as programming and data science. But how can you do it if all your time is spent on a bunch of mundane operations tasks. Now is the time for automation, and Cisco's APIC-EM can help organizations create a self-sustaining network. An important point with APIC-EM is that it is designed to be multi-vendor in nature and supports many technology alliance partners.
Layer 3 of Cisco's Hierarchy of Needs: Cloud
The third in Cisco's hierarchy is "Who gives a cloud?" Despite the odd title, Cisco offers several solutions to help customers embrace a multi-cloud world, including security, analytics, management, and orchestration. When it comes to cloud, one size certainly doesn't fit all, and Cisco's cloud toolkit helps customers take advantage of hybrid and multicloud environments.
The first three layers (security, automation and cloud) can be seen as the fundamental components of digital transformation. These are the technologies needed to start the digital shift. The next three are the advanced capabilities that will set businesses apart from the competition.
Cisco Layer 4 of Needs Hierarchy: Data Information
The fourth imperative is "Unlock Your Insights," which focuses on delivering analytics for the entire business. Digital businesses are driven by data, and organizations that can "see" data, analyze it, store it, and retrieve it have a clear advantage over organizations that can't. Cisco has a wide range of data collection and analysis tools, including Tetration and the recently acquired AppDynamics product. Cisco can literally track and monitor the performance of customer, employee, or application transactions, allowing IT to be proactive with infrastructure changes.
Layer 5 of Cisco's Hierarchy of Needs: Sparkle Shard
The fifth layer, "Spark Brilliance in Everyone, Everywhere," aims to make workers more productive. In the digital age, competitive advantage lies in the ability to quickly make the best decision with the right people. To do this, agile teams need better tools, such as the recently announced Cisco Spark Board, which has been incorporated into the Borno demo. Most know Spark as a Slack-like team messaging app, but it's more than that. The Spark cloud enables workers to maintain a persistent collaboration experience across a wide range of devices, including mobile devices and the new Board.
Layer 6 of Cisco's Hierarchy of Needs: DevOps for Your Brain
Finally, the top of the pyramid is "DevOps for Your Brain," which is how Cisco tells everyone to think differently and be prepared to disrupt the status quo. DevOps is based on a concept of constant innovation, so DevOps for your brain would mean constantly changing it. For IT people, this means learning new skills. Ditch time-consuming manual processes, embrace machine learning and automation, and invest in new skills in line with the digital age.
If you're on the business side of your organization, challenge the status quo and look for ways in which technologies like IoT, cloud, and artificial intelligence can improve or reorganize a business process. Understanding what is possible is one of the biggest challenges in the digital age, but for businesses, the first-mover benefits are significant.
Technology allows people to work more efficiently, but more importantly, it allows them to be creative, collaborative and to change the world. Security, cloud, and automation are the foundation of Cisco's hierarchy, enabling organizations to harness the power of collaboration, analytics, and critical thinking.
Join the Network World communities on Facebook and LinkedIn to comment on the topics that matter to you.
Copyright © 2017 IDG Communications, Inc.