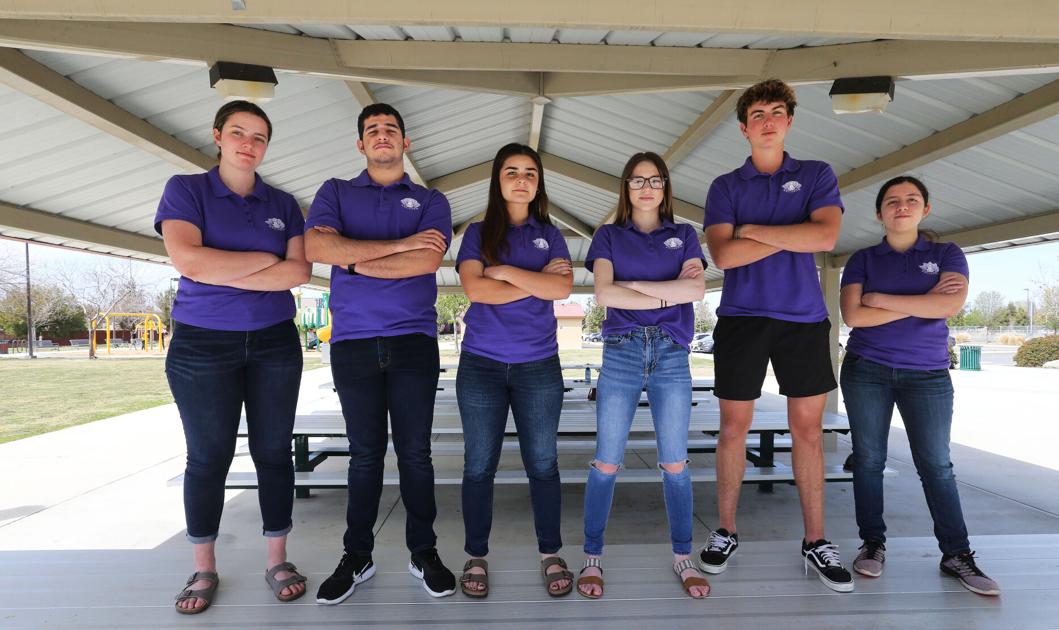 Centennial High School Virtual Business Teams Dominate National Competitions | New
When the students at Centennial High School reflected on what could be a successful business idea last summer, they focused on something everyone can use a lot more in this stressful era of COVID: the good- be mental.
Jordan Rasmussen said now is the right time to offer clients such services as nature walks and meditation classes and products such as weighted blankets and aromatherapy diffusers. And so the simulated company Absideon was born.
No real money will change hands in this business, but the seniors in Jaci Elliott Newby's virtual business class do a lot of the work that real business owners do. Rasmussen is the CEO, and other students run departments like human resources, finance, marketing, and IT.
"They have to think about the whole business even if that doesn't happen," Newby said.
It's all part of virtual businesses, a program Centennial High School has always excelled at, even this year when most of the work is done virtually.
"This year is a bit of a challenge," she said. "It's harder to do the job if you're not in person."
Students had to collaborate, write business plans, hold management meetings, build an app, learn to do bookkeeping on QuickBooks, and even attend monthly "trade shows" with other virtual business companies. – everywhere in Zoom.
But Centennial continued its streak of success: Rossana Weitekamp, ​​spokesperson for Virtual Enterprise, notes that Centennial is the only school in the country to have its four teams qualified as finalists at national competitions. These competitions cover finance, marketing, human resources and QuickBooks, which will be held in mid-April.
Last year, the Centennial team also qualified for the national championships which will be held in New York. But like everything else, it was canceled when COVID-19 hit.
This year, the different rounds of competitions were held in a virtual format, and the students took advantage of it.
Russell Sprague, Chief Financial Officer of Apsideon, is in charge of the department that manages payroll, invoices and QuickBooks. He said the judges' questions made him think about the work they do in a different way. He learned a lot about how businesses work.
"I really like the competition," said Sprague. "It's cool to have questions you don't think about."
Lauren James, Advertising Specialist, works in the Marketing team. They have a website, Instagram, newsletter, and YouTube that has podcasts and ads. She is proud of the work accomplished by her team over the past year.
"It's exciting to do it as a team," she said. "We have worked hard."
Each year, Newby tells his students that it's their choice to do well, and this year's group has intensified. Students say they work well together and push each other to do the best they can.
"We are all competitive," said Rasmussen.
The students said they came away with skills and talents – some they could put on a resume and others less tangible.
Ronald Reynoso, CTO, learned how to build an application with the Adobe XD coding language. There's not even a contest for the app – not this year anyway – but it enthusiastically showcases the features the app will offer: relaxing music to stream, live lessons, lesson recordings, a store for purchase the Apsideon products and support groups to connect with in these troubled times.
Even in a virtual format, students must present their business plans to the judges. It takes practice in public speaking and a bit of courage. Newby said she always has returning students and is grateful for the experience Virtual Enterprise has given them in helping them overcome their shyness.
Emma Elenes, marketing assistant, has already seen the benefits.
"It took me out of my shell," she said.