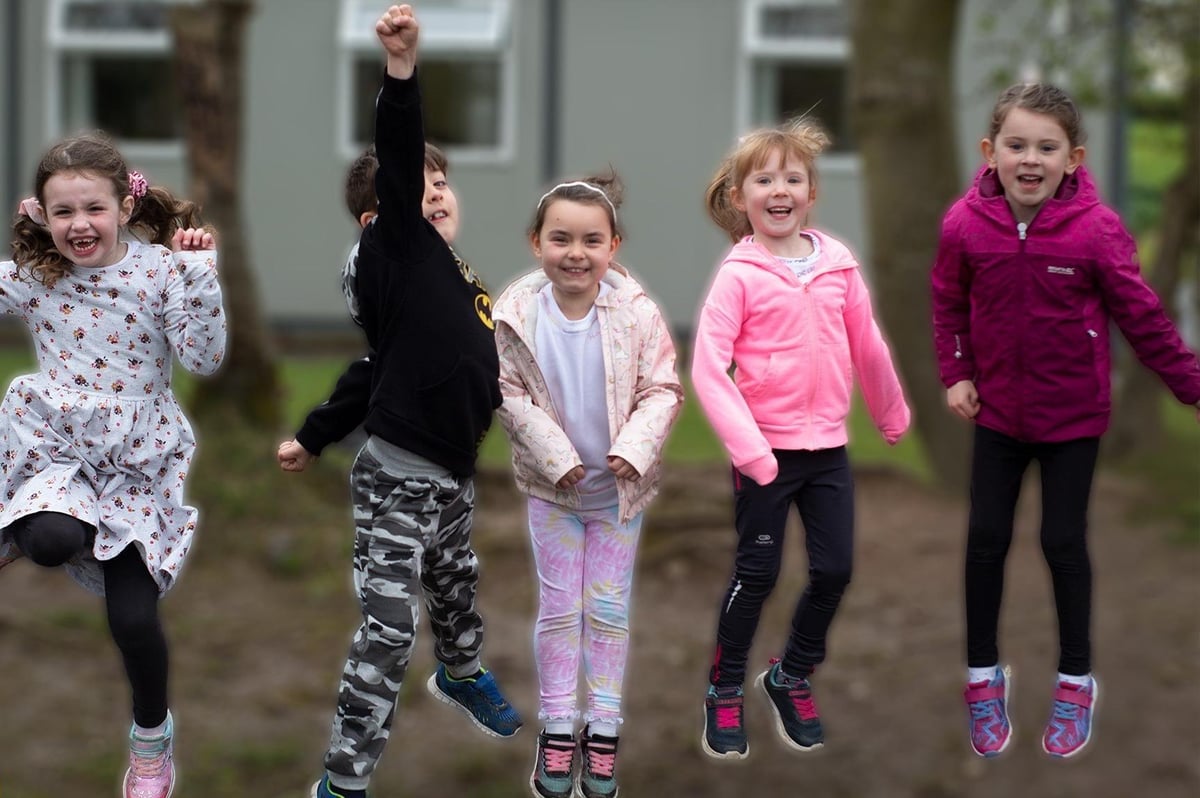 Carndonagh social enterprise wins €300,000 from RTE Toy Show Appeal
Spraoi co-founder and chief executive Helen Nolan said the grant will fund a new, purpose-built children and family center for Carndonagh.
"We are thrilled to receive one of these transformative grants. We now have the opportunity to design a space specifically for the children and families of Inishowen. It's very exciting to imagine what it might look like for Carndonagh.
"We have grown so rapidly since opening in 2010 – growing from a small group of parents and toddlers to now serving over 700 participants per week. To meet the demand, we ended up being spread over 8 different sites, which does not always correspond to our needs.
There are celebrations at Spraoi agus Sport.
"A dedicated hub will be "a game changer for us and the families and children who use our services. We have been developing and providing creative activities for children for almost 12 years using rented accommodation, redeveloped vacant buildings and municipal buildings. These spaces are not built for the services and projects we provide, which may limit the number and time of workshops. »
"This funding will allow us to build a dedicated space on a city center site, which can be adapted to our needs. This will allow us to expand our inclusive creative and gaming services, in a personalized central location. For the first time, we will have an outdoor space, "co-designed" with the children, young people and families with whom we work. Outdoor play is so important for good health and mental and physical well-being.
"This funding also sends a very important message to our rural community: we deserve the best. So we want to say a huge THANK YOU to everyone involved in the RTE Toy Show Appeal, the Community Foundation for Ireland and everyone who donated to the appeal. Your contributions will help change the lives of children and families in Inishowen.
Spraoi agus Spórt president Patricia Lee says the funding is more than a huge financial boost. "It's an affirmation of everything we do here in our social enterprise. We are very grateful that the RTE Toy Show Appeal and the Community Foundation trust us to provide for families and children in our area.
"At Spraoi, we provide a wide range of social, recreational and educational activities for our community. We place a strong emphasis on family development, but also on contributing to economic growth and employment. So we work to create profits that we can reinvest in our business, our community and our local economy.
Patricia says the grant is also a real boost for the staff, board, facilitators and volunteers of Spraoi agus Spórt.
Last year, social enterprise Inishowen secured almost €10 million in funding for a regeneration project to revitalize Carndonagh, economically and socially. They received an €8.2 million grant from the Regeneration and Rural Development Fund, matched by €1.3 million in funding from Donegal County Council. This project is due to start this year and will include a digital creation center, a new youth space for teenagers, coworking and office spaces, a community kitchen and a sensory garden.