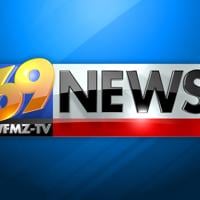 Aragon Identifies Team Collaboration as a Critical Asset for the Digital Enterprise | News
PALO ALTO, California, January 11, 2022 / PRNewswire-PRWeb / – Aragon Research Identifies Nineteen Major Suppliers in Its Globe for team collaboration, 2022, released today.
Over the past 18 months, team collaboration has become vital for daily work. Businesses no longer rely on email as a primary source of communication. Team collaboration is important for remote workers, but it's also important for frontline workers. These are individuals who do not sit at a desk all day. Team collaboration allows frontline workers to schedule shifts, complete tasks and more, all from a mobile device.
One of the main goals of team collaboration is the ability to facilitate real-time messaging. This can be between managers and their teams, internal and external members of a project, and for 1: 1 communication. For frontline workers, team collaboration facilitates real-time communications on their mobile devices, such as answering a service call or responding to a customer request. We're also seeing team collaboration serving as the primary tool for immediate notification, which is important for announcements and emergencies.
Virtual agents are becoming an increasingly popular feature in team collaboration offerings. The vision is to have virtual agents as digital assistants to help schedule or start calls, start recording, initiate meetings, make adjustments for errors encountered, etc.
The report describes the evolution of the team collaboration market, which includes:
Real-time communication for hybrid work
Virtual agents and task and meeting automation
Basic elements of team collaboration
Team collaboration as the main tool for frontline workers
"Team collaboration is the new digital workplace and is at the heart of an easier and faster way to communicate and collaborate with colleagues and clients," said CEO of Aragon Research, Jim lundy. "Team collaboration has become one of the must-have applications in the age of remote working and is about to go further. "
Vendors assessed in this Globe report include: 8×8, Amazon, Avaya, Cisco, Fuze, Google, LogMeIn, Mattermost, Microsoft, Mitel, RingCentral, ServiceMax, Slack, Symphony, TigerConnect, Unify, Vonage, WhatsApp, and Zoom.
Businesses should use this Globe report to help them assess team collaboration vendors and understand where the market is heading. Aragon clients can access the Aragon Research Globe for Team Collaboration, 2022 in the AIN client community or on aragonresearch.com.
About Aragon Research
Aragon Research provides high-impact visual research, consulting and advisory services to provide businesses with the information they need to make better technology and strategic decisions. Aragon Research serves business and IT leaders and has a proven team of seasoned analysts. For more information visit https://www.aragonresearch.com/.
Media contact
Amy Townsend, Aragon Research, 4084442325, [email protected]
SOURCE Research Aragon