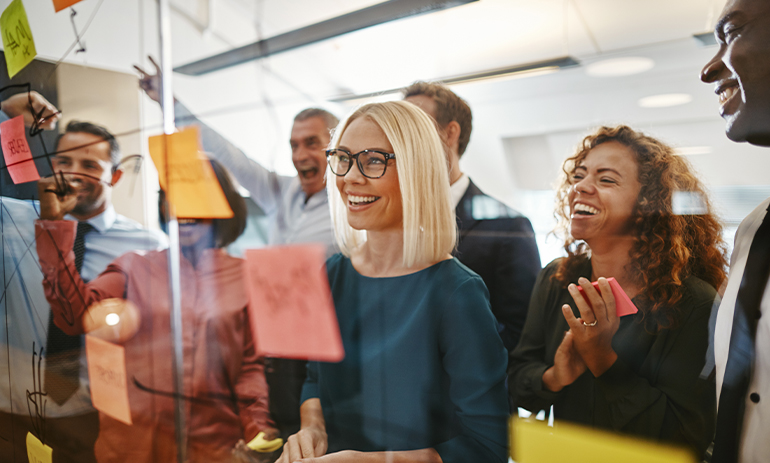 Activation of the National Social Enterprise Strategy
"Imagine if we had a national social enterprise strategy for Australia. We are now on our way.
The National Strategy for Social Enterprise (SENS) project has entered its next phase of development: activation, which includes governance changes and the appointment of a executive Director.
SENS, which began in 2020, aims to create a long-term national strategy for Australia's social enterprise sector that unlocks positive social, cultural and environmental impact and targeted recovery from COVID-19.
Belinda Morrissey, CEO of the English Family Foundation and Chair of the SENS Advisory Board, said SENS was an important and exciting initiative.
"Our shared ambition is to make social enterprise work as business as usual," Morrissey said.
In the first phase, the The Yunus Center has conducted research in the social enterprise sector, in Australia and internationally. He found that Australia's social enterprise sector is fragmented, underserved and not realizing its potential.
This inhibits its ability to self-organize and leverage greater coordination, general profile and understanding, and access to resources and support versus the public value that she creates.
The research also showed that there was broad support for a strategy that would set a common direction for social enterprise in Australia; improve collaboration and coordination within and around the sector; increase the visibility and credibility of social enterprise; and unlocking new resources for the sector and building capacity.
---
Read more: Now is the time for an Australian social enterprise strategy
---
Building on these learnings, the project has now entered the next phase, which will establish an organizational infrastructure to bring the sector together nationally, develop a plan to engage government, and develop a national strategy and investment case. .
Jess Moore has been appointed to lead SENS as Executive Director, with support from the SENS Advisory Board, which includes:
Belinda Morrissey (Chair), CEO of the English Family Foundation;

Alex Hannant (Deputy Chair), Professor of Practice and Co-Director at Yunus Center, Griffith University;

Matt Pfahlert, CEO of the Australian Center for Rural Entrepreneurship and Social Enterprise Academy Australia;

Tara Anderson, marketing manager at Social Traders and director at The Dragonfly Collective;

Alexie Seller, Co-CEO of Enterprise Learning Projects and Head of Impact North;

Adrian Appo, First Nations Manager at Yajilarra Trust; and

David Brookes, founding member of the Social Enterprise Network of Victoria and former CEO of Social Traders.
The project has also received support from the Snow Foundation and the English Family Foundation as the first members of the philanthropic collaboration to support the activation phase.
Morrissey said social enterprise was an idea "whose time has come".
"Imagine what our sector can achieve if we come together to unleash its power," she said.
"Imagine if we had a national social enterprise strategy for Australia. We are now on our way.